Employees
Executive Team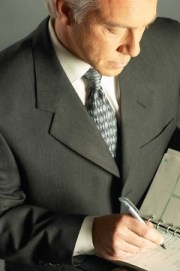 Dr. Ghous Khan
VP of Clinical Operations

Education/ Qualifications:
Doctor of Medicine M.D.
Master of Public Health (MPH)
Certified Clinical Research Professional (SOCRA)
Certified Clinical Research Associate (ACRP)
Dr. Khan is a medical and clinical research professional with extensive experience in clinical research management. After eleven years in family medical practice in Pakistan, Dr. Khan has worked in clinical research management since 1996, most recently as Director of Operations for a Houston Texas based site management organization. His experience includes all aspects of clinical trials' management and development including quality assurance and auditing, investigator/patient recruitment, development of standard operating procedures and study specific educational materials, and training of clinical professionals and staff. Dr. Khan has worked in multiple therapeutic areas, and has experience with a wide variety of study sponsors, including most major pharmaceutical companies.
Mr. Nick Tillmann
VP of Operations

Education/ Qualifications:
MBA International Management
Mr. Tillmann is an international business executive who has held professional, management and leadership positions in the United States, Austria, Ireland, Poland, the Czech Republic and the United Kingdom in strategy and business development, the supply and marketing of petroleum products and the development and commercialization of technology-based specialty products. Key assignments included building a downstream petroleum business from scratch in Poland immediately after the fall of communism, restructuring and managing ConocoPhillips' global petroleum coke business and leading various business development projects in the United States, Europe and the Middle East.
Mr. Omar Alam
Director of Information Technology

Education:
BS Mechanical Engineering
MS Computer Science
Mr. Alam is an information technology management professional. He has extensive experience in full lifecycle software development, system analysis and design, architecture, and systems implementation. Over the past twenty years he has held various professional and management positions in information technology and has experience in information technology business development and account management.